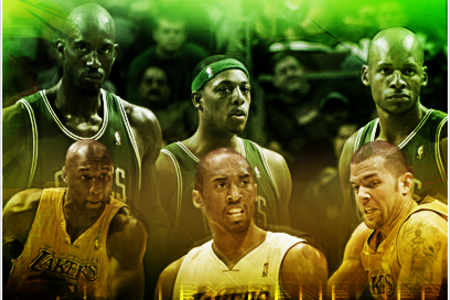 In an attempt to add new features to make Hardwood Houdini a more intriguing site to visit, we have tested out new ideas such as Player of the Week and Power Rankings, both of which have been accepted by the readers with great regards. Now we are going to do a test run on a daily poll that will be up every morning and throughout the day on the site for you to come in and respond with your opinion on the subject matter. The results from these polls will be kept and brought up further down the line when they apply to how the team is playing.
Yesterdays Poll Results: "The Celtics need to make a move before the trade deadline."
As most of us know by now tomorrow afternoon the Boston Celtics will welcome their most hated rivals, the L.A Lakers, into the Garden. The game is full of hype, trash talk, and all that other stuff that comes with two of sports biggest rivals taking center stage on a Sunday afternoon. Lately it has not been good for the Boston Celtics as they have struggled against both Orlando and Atlanta in two previous games this week. The Celtics are looking for something to turn their season around and catch fire coming towards the All Star break. With that being said here is today's poll question:
What would a win over the Lakers in today's game mean for the Boston Celtics?
Forget about it! It isn't happening. (50%, 6 Votes)
It's just another solid win. (33%, 4 Votes)
They will turn the season around from this point on. (17%, 2 Votes)
Total Voters: 12
Loading ...
Photo via duets.net