2023 NBA Season: Must-have Boston Celtics gear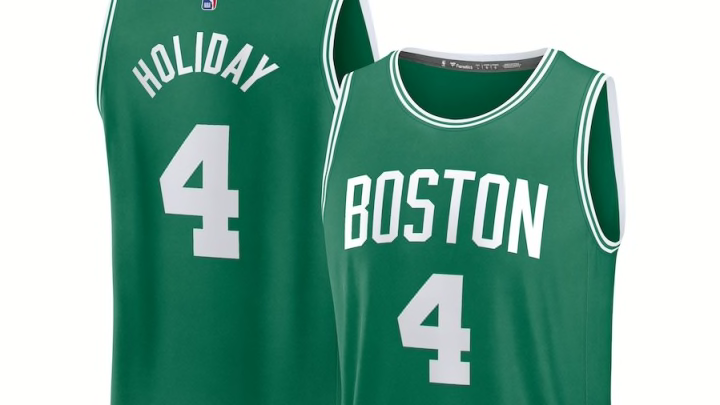 The NBA regular season is just a handful of days away. With tip-off comes a slew of new opportunities and moments. Fans of the Boston Celtics should take this time to gear up with some new items for the new season.
The Thunder are coming off a 57-25 mark last season, but fell short in the Eastern Conference Finals.
Below, you'll find some answers to some pretty common questions as well as our recommendations on gear for the upcoming season.
When Does The NBA Regular Season Start?
The NBA regular season begins on October 24. Two games (Lakers at Nuggets and Suns at Warriors) will air on TNT. The next four days will also feature nationally-televised double-headers across ESPN, TNT and NBATV.
The Celtics will travel to New York to take on the Knicks on October 25 to begin the season.
What Is The NBA In-Season Tournament?
The NBA's first ever in-season tournament debuts this year. Running from November 3 until December 9, each team is broken into one of six blocks for group play.
Eight teams will advance to the second round, which is single-elimination.
Every NBA team will play four Group Play games - one against each team in its group. These games will take place only on Tuesdays and Fridays from November 3 through November 28.
All of the tournament games (except the championship game) will count towards the regular season as well.
Are The Boston Celtics Supposed To Be Good This Year?
Most Las Vegas sportsbooks have set Boston's over-under win total at 54.5 and 33% of NBA GM's said the Celtics will win the NBA Finals in their annual survey.
Are The Boston Celtics Playing On Christmas Day?
Yes, the Celtics are in action on Christmas Day.
The NBA features five matchups on December 25 - Bucks at Knicks, Warriors at Nuggets, Celtics at Lakers, 76ers at Heat and Mavericks at Suns.
Boston Celtics Gear For 2023-24
Fanatics /
How can you support your team from head to toe without a team hat? Exactly, you can't. Luckily, there are dozens of options at Fanatics - in multiple styles and colorways.
Fanatics /
Everyone needs a jersey or two. Great to wear to the arena, great to wear on the couch. You'll feel like you're practically on the roster (well, minus the millions of dollars).
Fanatics /
If you're finding jerseys to be a bit too pricey, we get it. T-shirts make a great alternative. Not only are they cheaper, but they can be worn in more situations. Now we know you've probably got a lucky t-shirt hiding somewhere in the dresser, but it's time to upgrade.
Fanatics /
Look, summer's over. And those temperatures are about to dip. So get a sweatshirt, why don't you? Hoodies, quarter-zips, crew neck... you've got a ton of options to choose from at Fanatics.
This post contains affiliate links, where we may receive a percentage of any sale made from the links on this page. Prices and availability are accurate as of the time of publication.