Boston Celtics: 3 Cs that could be dealt before preseason ends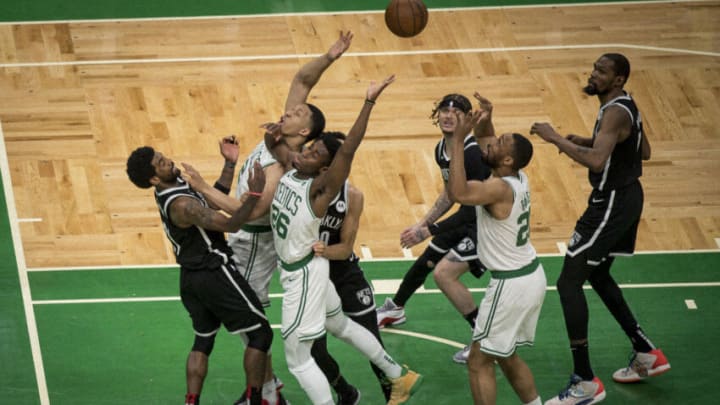 Boston Celtics (Photo by Maddie Malhotra/Getty Images) /
Tonight, the Ime Udoka era kicks off in earnest for the Boston Celtics with the first game the first-year head coach will be manning the sidelines.
Sure, it's preseason, and yes, the visiting Orlando Magic are far from contender status in the Eastern Conference.
But many fans will be getting their first taste of action in over a year and a half at the TD Garden. Don't dull their shine.
As we inch closer to the C's October 20th opener at Madison Square Garden, the roster's final form is coming into focus.
Will we see any more moves from a President of Basketball Operations in Brad Stevens who has been hunting upgrades at every point in the offseason? It certainly wouldn't shock the Houdini after what transpired this past summer.
If we do, though, these 3 Boston Celtics may be prone to being apart of trade talks, and eventually, trade packages:
Boston Celtics player #1 who could be traded before season: Jabari Parker
The Boston Celtics could trade Jabari Parker…if they can find a taker for the former #3 overall pick.
It's been a fall from grace for Parker, who peaked in 2018-19 and fell off after a modestly hot start in green this past April. With his deal being one of the non-guaranteed variety, it seems more likely he'd be cut than for a team to take him on.
Then again, he could be paired with draft picks for a swap involving a modest contract owned by a recent draft pick.
Whether he plays well to start the preseason or proves that he isn't worthy of a roster spot, Parker could be on the move if Stevens spots a deal he likes.