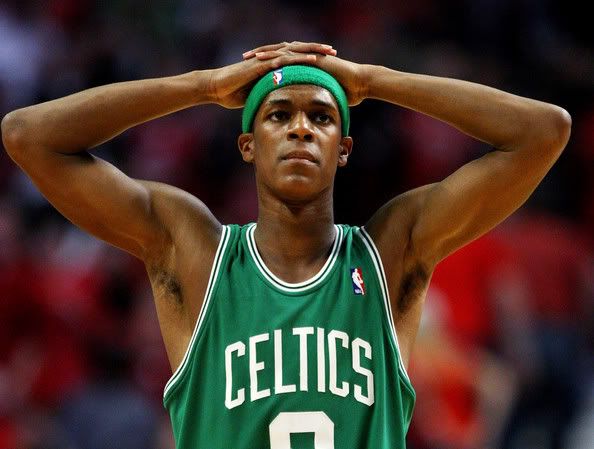 On March 7th, 2010 the Boston Celtics seemed to be back on the right track and Celtics fans everywhere seemed to be getting more comfortable with their team. It is now three days later and those same people are pissed off, embarrassed, and shocked at what has happened since the come from behind victory at home against the Wizards. Although the game against the Wizards was not exactly what you would call pleasing, player's and fans were satisfied that the team was able to fight back and grab the W.
Two night's later the Celtics traveled to Milwaukee to take on a red hot Bucks team. Since the trade deadline the Bucks have improved tremendously and have themselves sitting at the number five spot in the Eastern Conference. With this being said no one, I repeat no one, expected the Celtics winning streak to be broken up by the Bucks of all teams. Well folks I'm sorry to say that four game winning streak lasted no more. In a hard fought game the Celtics could not prevail and lost to the Bucks.
Following the game I checked my Twitter account and was shocked to see that most Celtics fans really weren't disappointedwith the loss. I can not say the same for myself. Things were being said such as, "The Bucks are a good team", "We only lost by two points", and "We can't win every game". Well all of those statements are correct, but what they lack is a true look at reality.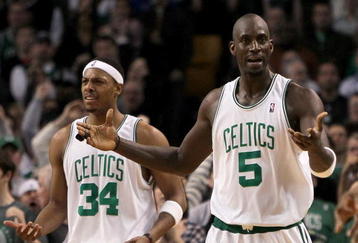 So far this season the Celtics have lost games to numerous opponents that an "elite" team is expected to beat. Here is a quick list of teams they should have beat but didn't, just in case you have happened to forget or better yet tried to forget.
Indiana Pacers
Philadelphia 76ers
Los Angeles Clippers
Golden State Warriors
Chicago Bulls
Detroit Pistons
New Orleans Hornets
New Jersey Nets (I still hate to mention it)
Milwaukee Bucks
Memphis Grizzlies
If I counted correctly that is ten losses against teams the Celtics SHOULD be beating on paper. Those teams also have a combined record of 246-394, which is terrible if you ask me. Along with those ten losses against sub-par teams the Celtics have also gone 3-11 against the "elite" teams in the league (Atlanta, Cleveland, Dallas, Denver, L.A, and Orlando). Oh, and don't even get me going about their 18-12 home record. That is enough right there to piss off the 18,624 people that give their hard earned money to watch this team play.
With all of this being said Celtics fans have jumped off and back onto the ledge many times this year, and quite frankly there is nothing wrong with this. This is a team that is expected to win and has shown signs that they can win, but they have yet to prove they can do this consistently. At this current time the Celtics shockingly remain in contention for the #2 spot in the Eastern Conference. The downside of this is that they have done it with one of the easiest schedules in the league so far. Their strength of schedule is good enough to rank them in 29th out of 30teams in the league, only behind the New York Knicks.
So as you can tell I, along with many other Celtics fan, am disgusted with the recent play of this team. The thing that is so frustrating is that we all know, well we at least think we know, this teams potential and what they are capable of doing when they play up to their potential. So far this season they have only done this a few times and as a dedicated fan we should demand much more energy and fight out of this team.
I'll end by saying this: the boos raining down last night on the parquet floor were well deserved. Maybe this will wake the team up and make them realize that us fans aren't happy. But then again if a loss to the Nets didn't wake them up, I don't know what will.